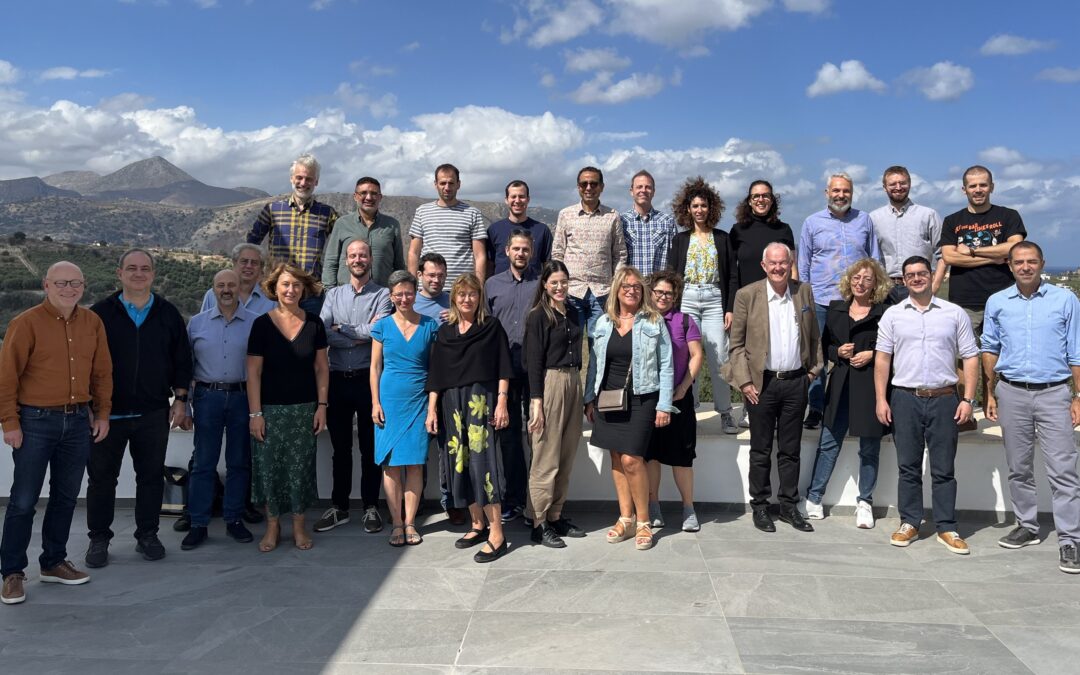 The 2nd CLUE-H meeting convened in Heraklion, Crete, Greece, hosted at the Foundation for Research and Technology – Hellas (FORTH) premises. The event had a primary objective of providing a comprehensive overview of CLUE-H's progress to date. Key topics and presentations during the meeting included:
EC DG SANTE & DG RTD Representatives:
EU framework programs for research and innovation in Environment & Health presented by Rita Araujo.
A brief update on the policy regarding electromagnetic fields and Council Recommendation, presented by Alexander Gabilondo.
SHEER Opinion discussed by Theodoros Samaras.
CLUE-H Cluster Highlights:
An overview was presented by SEAWave's Theodoros Samaras.
CLUE-H Project Highlights:
NextGEM presented by Nikolaos Petroulakis.
GOLIAT discussed by Mònica Guxens.
ETAIN overviewed by Anke Huss.
SEAWave highlighted by Theodoros Samaras.
Working Group Sessions:
WG1 – Science translation for policy and practice, led by SEAWave.
WG2 – Data management and exchange, led by NextGEM.
WG3 – Communication and Dissemination, led by ETAIN.
WG4 – Experimental studies, led by NextGEM.
WG5 – Exposure assessment, jointly led by GOLIAT and SEAWave.
Following these key sessions, several research scientists presented their findings:
Gemma Castaño from GOLIAT shared insights on the use of communication devices among young people from a multicountry survey.
Brahim Selmaoui, also from GOLIAT, discussed the impact of 3.5 GHz 5G signals on electrical brain activity in healthy volunteers, presenting a controlled randomized study within environmental levels.
Mariateresa Allocca from NextGEM characterized a reverberation chamber-based 5G in vitro exposure system from a biological perspective.
Erdal Korkmaz, also from NextGEM, presented instruments and emulating environments for 5G RF-EMF.
Pieterjan De Boose from ETAIN focused on the numerical quantification of RF-EMF exposure of insects.
Nekane Sandoval Diez, also from ETAIN, discussed the development of an open-access smartphone application for RF-EMF exposure assessment, providing an app description and pilot results.
Serge Bories and Taghrid Mazloum from SEAWave introduced the DEVIN device.
Christoph Böhmert, also from SEAWave, presented studies on 5G perception.
The meeting served as a platform for knowledge exchange and collaboration among experts and researchers in the field of electromagnetic fields and human health, contributing to the ongoing progress of the CLUE-H initiative.